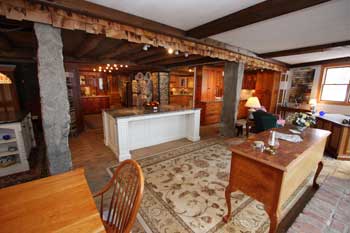 Custom Wood Designs by Michael Marion is a small custom shop that works closely with our customer's to create custom cabinetry to their specifications. Our cabinetry reflects our commitment to creating kitchens that are truly unique, exceptionally functional, and easy to love. We plan your space around your needs, not around the restrictions of a box. No other room adds more value to a home than the kitchen.
As a full service wood working and design team, we have designed, created and installed in the finest homes from New York to the islands since 1967. Specializing in Quality Custom Cabinetry, including Custom Kitchen Cabinets, Custom Kitchen Islands, Custom Bathroom Cabinets, Custom Library Cabinets and Custom Storage Systems.
Custom Wood Designs by Michael Marion is one of New England's leading wood crafting and design firms and is committed to fulfilling our clients' wishes and dreams with the highest level of quality and professionalism. The difference is in the details and it is a difference you can see and feel.
We work with all types of wood and do some projects in combinations of wood to add unique character. We build each project to order and customers may choose all details, usually from pieces in our showroom or extensive portfolio. Our kitchens and furniture are made of the highest quality products available and built to last for generations.
Some of our custom woodworking projects with custom cabinets: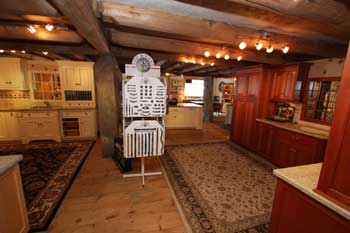 Cherry Kitchen Cabinets with Oak Floors
Modern Design Maple Kitchen Cabinets
Granite Counter Tops with Cherry Cabinets
Custom Kitchen Islands for Sink and Dishwasher
Kitchens with Oak Cabinets and Granite Counter Tops
Office Bookcases and Cabinets
(and more)